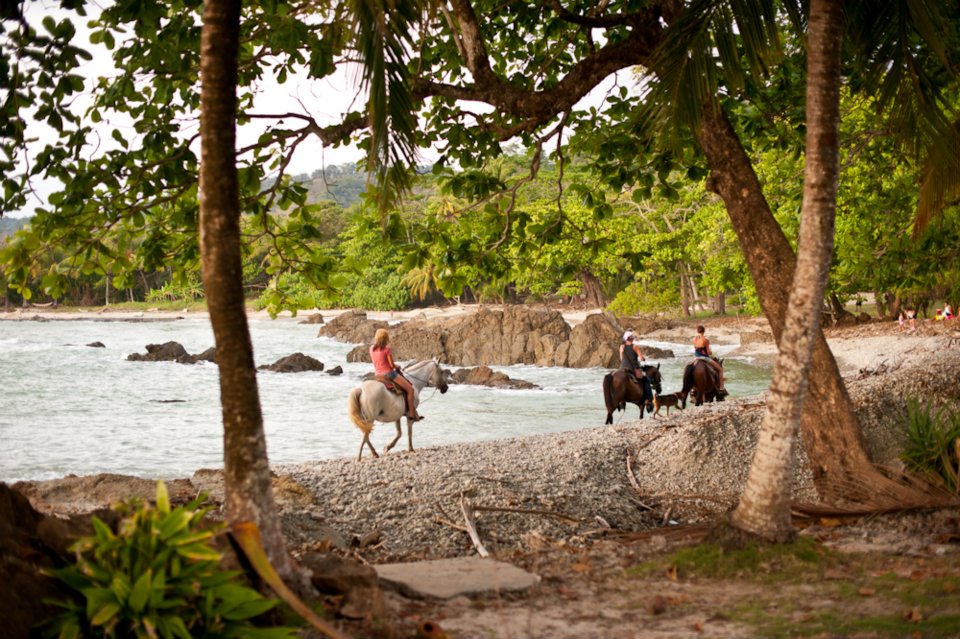 It's no secret to those who know me well.  I'm solar powered.  I crave the sun and a sandy beach. I go into a bit of shock when I have to roll back the clocks for daylight savings.  I simply cannot cope with the sun setting at 4:00.  By the time November rolls around in Vancouver, I'm already itching for my next sunny destination.  It's a disease, people!
I'm content to simply sit on beach with a little breeze, and my iPad with an icy drink near by.  But, I also love a little sightseeing. My husband, Jason (AKA my tour guide) always finds us a little gem to explore.  This year, it was Granada, Nicaragua.  And it was filled with my other favourite things: cool doors.
Cute dogs everywhere!
One of the highlights of Granada was our hotel.  It was actually a colonial mansion from way back when the Spaniards ruled these parts. I'm such a history buff.
But seriously, look at the art.  These giant canvases were all over the property.
The pool in the courtyard was amazing but this incredibly high ceilings and beautiful tiles were making me drool.
It was so hot to walk around mid-day so we stayed by the pool.  Each afternoon, the clouds would roll in and a little rain storm would pass.  It was the best time to take pictures – nice, even light.  As I ran across the street to escape the rain drops, Jason snapped this pic.
There seemed to be a church on every corner.
After Granada, we made our way to Costa Rica.  Awesome.
This was one of our Jungle hotels.
We hardly ever take our camera out during the day because the light is so harsh.  Sunset on the other hand is perfect light.
Jason suggested we go ATVing.  I was apparently one of the slowest drivers our guide had ever been with.  Safety first!
We parked our ATV and went for a little hike into the mountains until we found this awesome waterfall/pools. That's Jason jumping off the cliff!