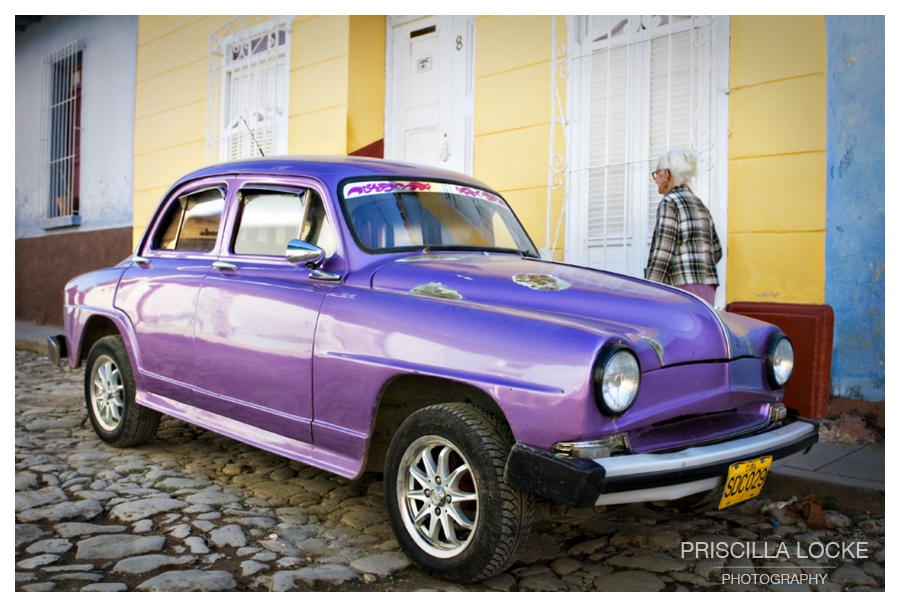 People always ask me where my favourite place in the world is to travel and I'm literally stumped by this question.  I haven't been able to narrow down my absolute favourite place but I've decided to start highlighting some of the faves.
Which brings us to todays' blog post.  Cuba.  I wouldn't call it my all-time-favourite-must-go-to-place, but I really did love it.  Why? Cuba is like a time warp.  From the moment we arrived in Havanna, we felt like we'd been transported to another world.  Sure, we've been to many countries that haven't been touched by western society, but few are as devoid of American influences as Cuba. There were so many reasons I loved Cuba but I fell in love with the European architecture and layout of Havanna.  We'd walk along cobblestone streets and end up in wide open squares with ornate cathedrals.  I simply couldn't get enough of the colourful building facades or the fully restored cars.  Loved it all.  The only thing that seemed to be lacking was the flavour in the food.  We joked that every  restaurant had the same menu.  It didn't matter if it was a pricier restaurant or not, they all served the same bland food.  But really, as long as you had a mojito in hand, everything tasted great!  Ha! Enjoy some of my favourite images from Cuba.
How cute are these three men?!  Despite the looks on their faces, they practically begged me to take this photo.
I loved the architecture and the open European-like squares.
Here's Jason trying out his first real Cuban cigar.