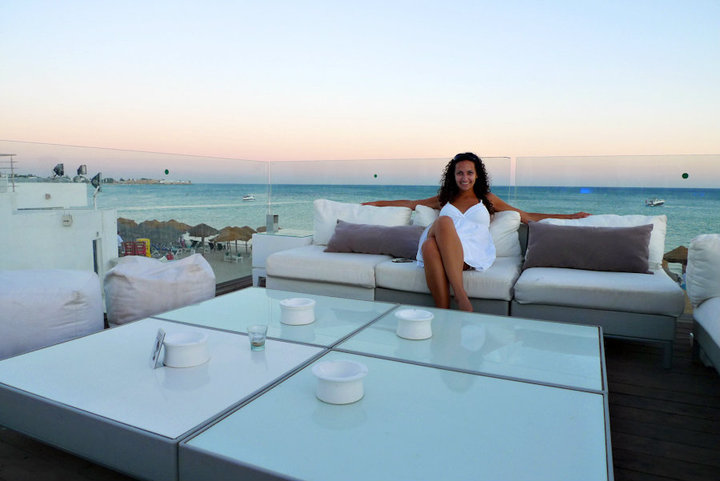 Is there a place in the world you dream of going to?  I had Morocco on my must-see list forevah!  Jason arranged for us to travel there after my brother's wedding in Malta and it was everything I expected…and more.  What I wasn't expecting was to also be blown away by Tunisia.  He added it to our itinerary and strangely enough, it was more of what I thought Morocco would be like. If that makes sense. And I loved it.  Here is a look at our travels through North Africa.
Camel adventure through the Sahara Desert.
We spent the night in the desert.  Another amazing experience.
The textures, colors and patterns of Morocco.
We visited a leather tannery.  Believe it or not, part of the process involves soaking the hides in pigeon excrement.  Ya.  It smells as awesome as it sounds.
Jason always finds us awesome places to stay.  Check out this Riad in Fez.  Those doors were found in an antique shop in Casablanca and returned to this house during its restoration.  Beautiful.
We traveled to a town named Chefchaouen that's painted all blue to keep the mosquitoes away!  It was one of my favorite places in Morocco.
I loved all the lanterns!
And then we made our way to Tunisia for some beach time.  Who new the beach was so spectacular?! Our resort was right on the Mediterranean – this was where I got my tan on!
For those people who know me well, they understand my addiction to doors.  It's a strange addiction.  Jason thinks it's strange enough to be featured on a TLC reality show.  I can't help myself.  It's a disease, people!
Another amazing experience was our visit to the Berber villages in the Tunisian hills.  They are literally carved out of the stone.  Our hotel was actually a really posh cave!
Here's my adorable hubby hanging out with the locals.  My favorite part of this picture is the can of Coke in Arabic.  Ha!
Our final stop was in an adorable town that reminded me of Greece.  Whitewashed walls.  Blue doors & shutters.  Perfection.  Sigh.  Take me back.
P.S.  I was suffering from Tanorexia here.  I put Pauly D and Snooki to shame!