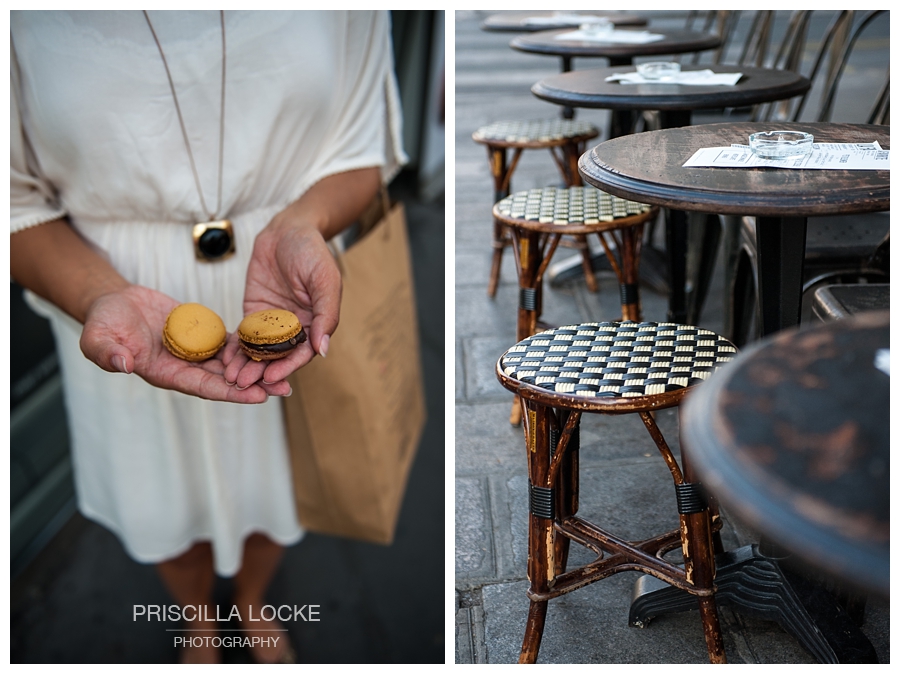 After graduating from university 10 years ago, we traveled through Europe.  We hopped on a tour bus with other 18-35-year-olds and lived like rock stars.  Each day went something like this: Tour bus arrives at destination. Get out.  Check into hotel.  Sight-see.  Find nearest pub.  Sleep.  Get on bus. Repeat.   That trip was one of our most memorable because it was our first international trip.  Jason and I like to say it was the trip that started it all.  We were exposed to this amazing part of the world and we even found friends that will last our lifetime.
This summer, we needed a stopover on our way home from The Gulf, so Jason arranged for us to layover in Paris for a few days…just in time to coincide with our 6 year wedding anniversary.  1, 2, 3….awwwwwww.  Of all the cities in the world, there are only a few I could live in and Paris is definitely one!  In fact, since we'd already done all the touristy things the first time, we decided to just hang out and 'live' for this trip.  Our neighbourhood, Le Marais district, was central to shopping, the Metro and Notre Dame   Sigh.  It was everything you imagine Paris to be.  I loved it.  We drank coffee and ate croissants; had picnics in parks; rode the metro and walked.  We walked a lot and we happened to be there during a heat wave.  I didn't think it was possible to eat as many crepes and baguettes as I did!  Here's a look into our trip.  Stay tuned for Part 2 if you love Paris flea markets and picnics.
Disclaimer: I'm obsessed with cafe chairs.
One of our traditions is to eat at McDonald's in every country we go to.  We don't usually get to order a Heineken!
Thing I'll miss most: picnics in the parks.
I miss our neighbourhood.  Sigh.