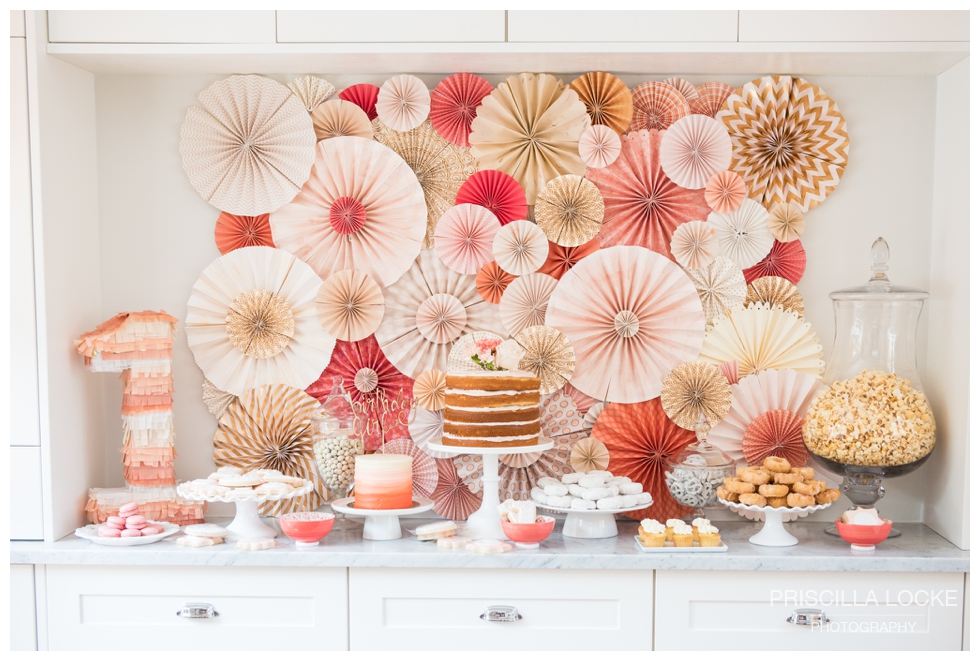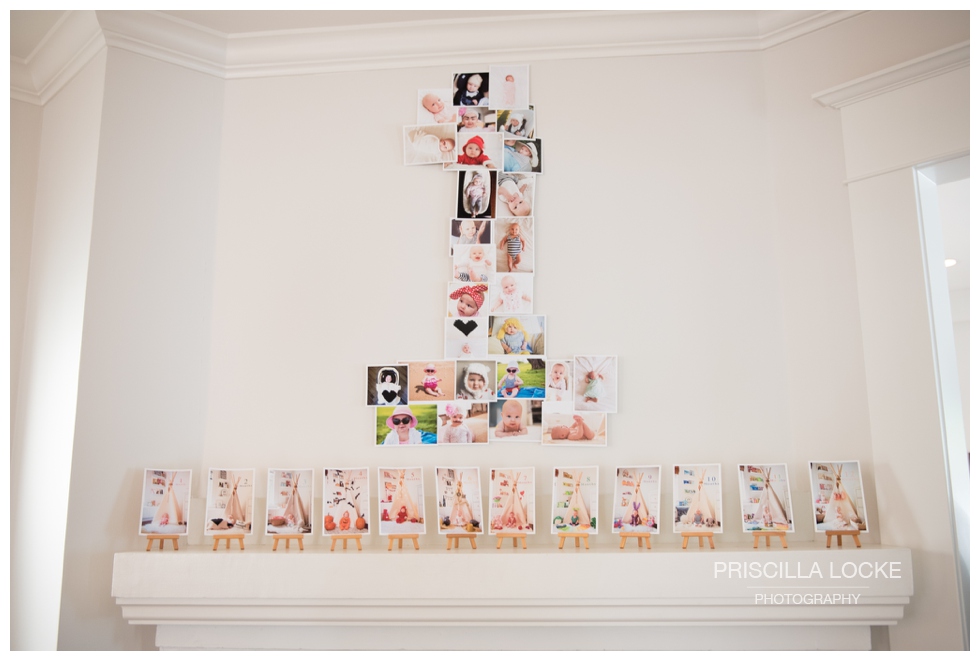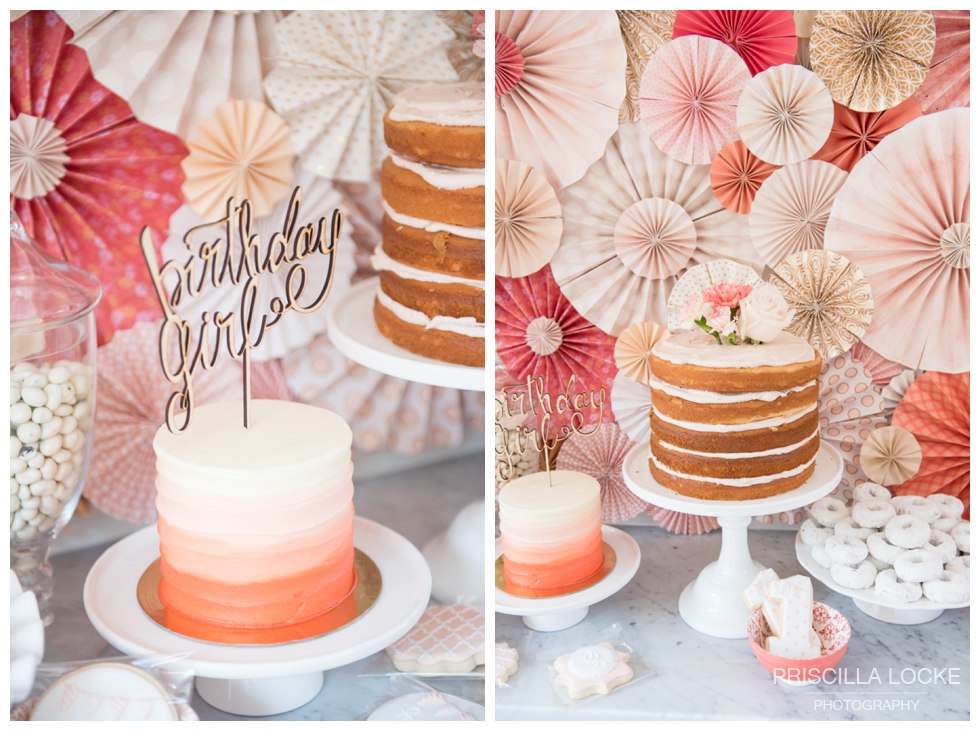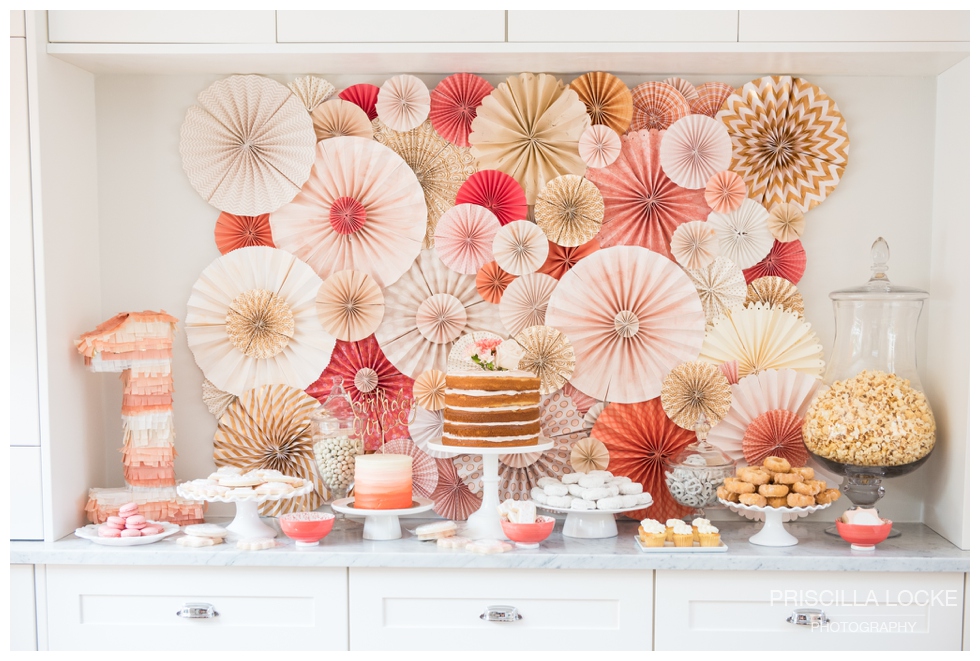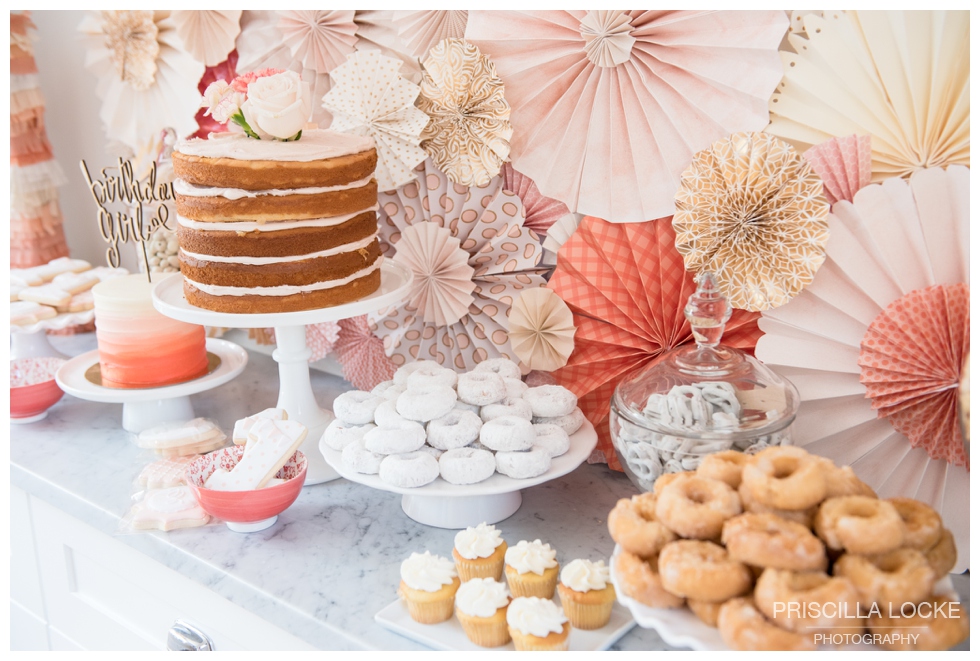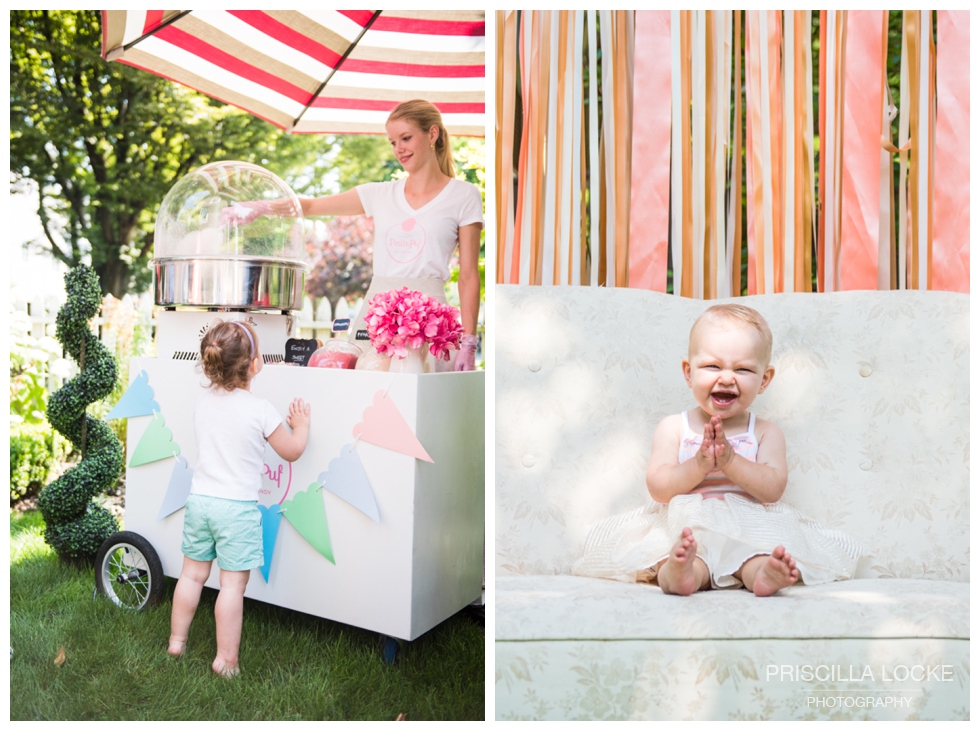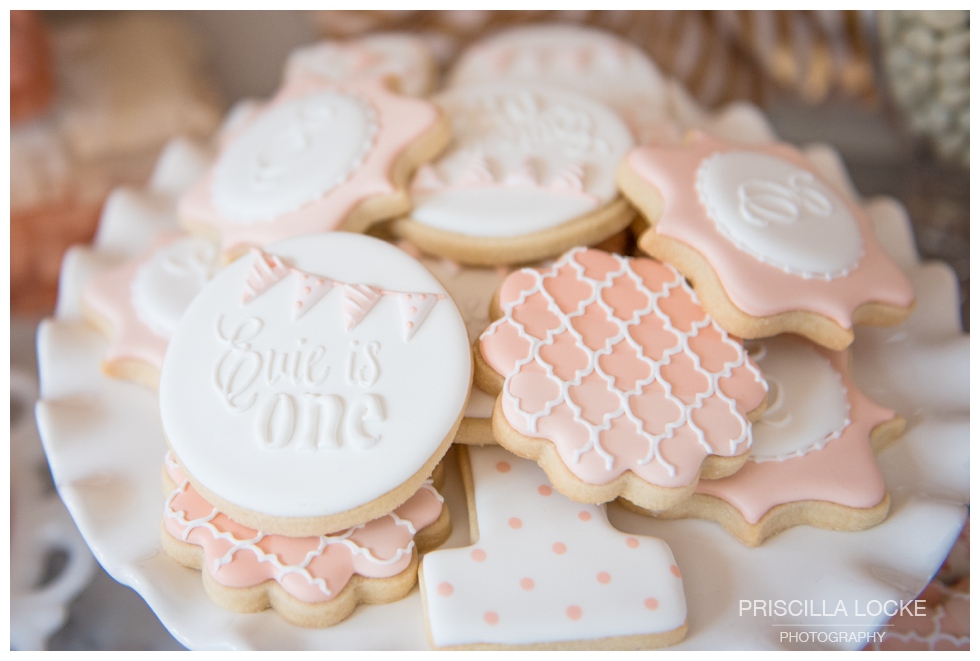 Just like her mom.  Hated the cake.  Like, hated it.  We had to put blueberries in it for her to even touch it.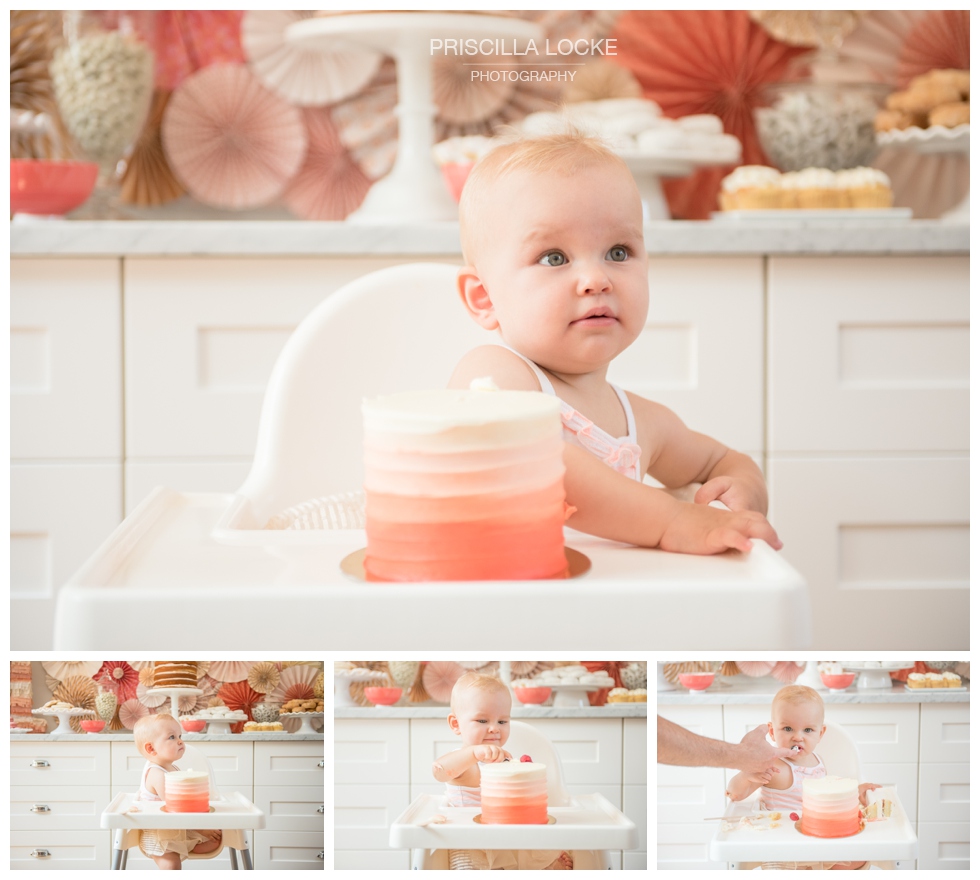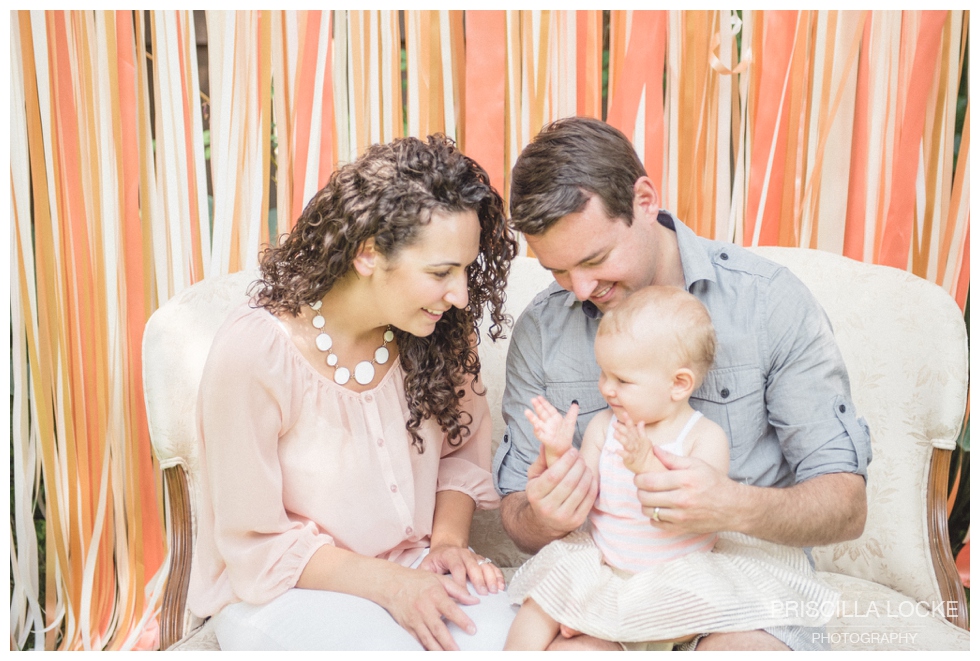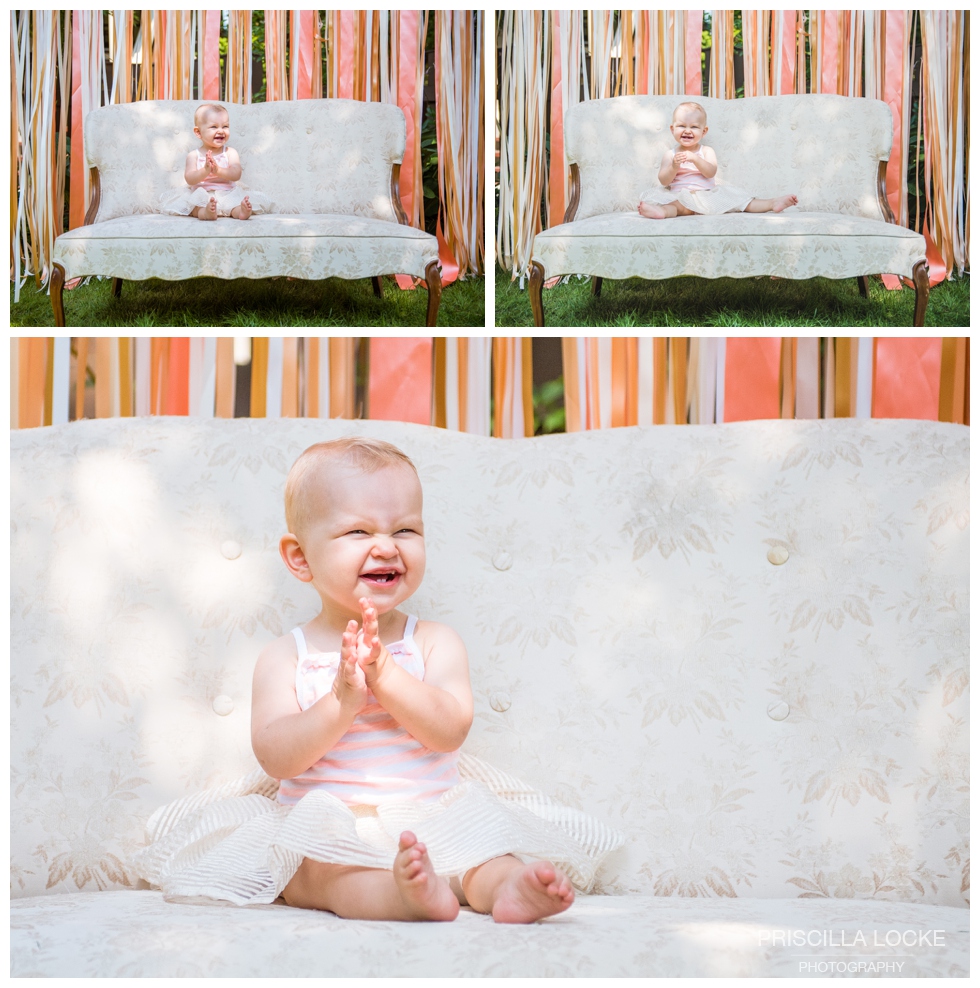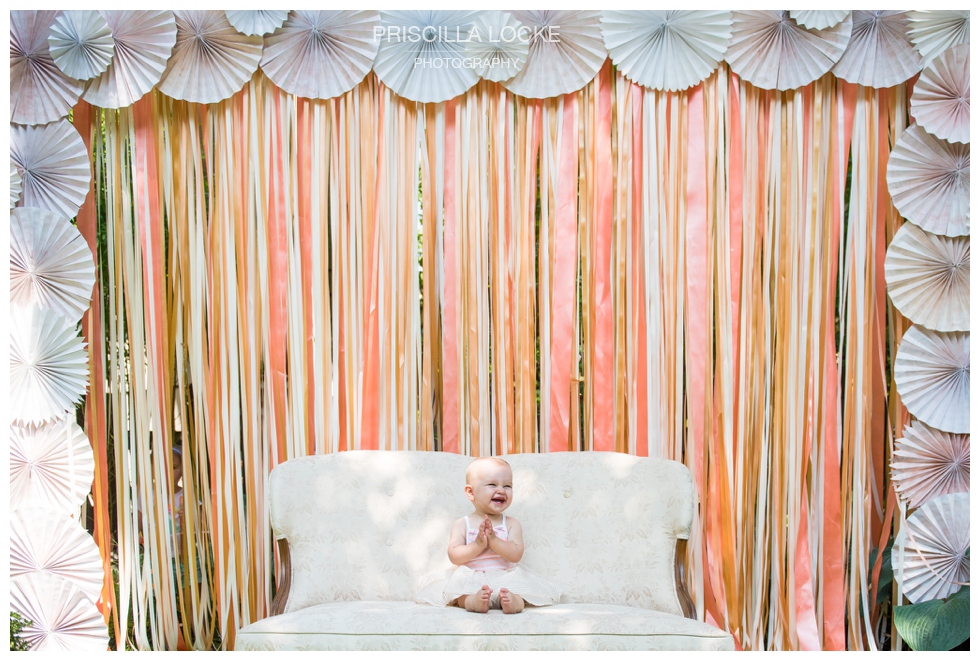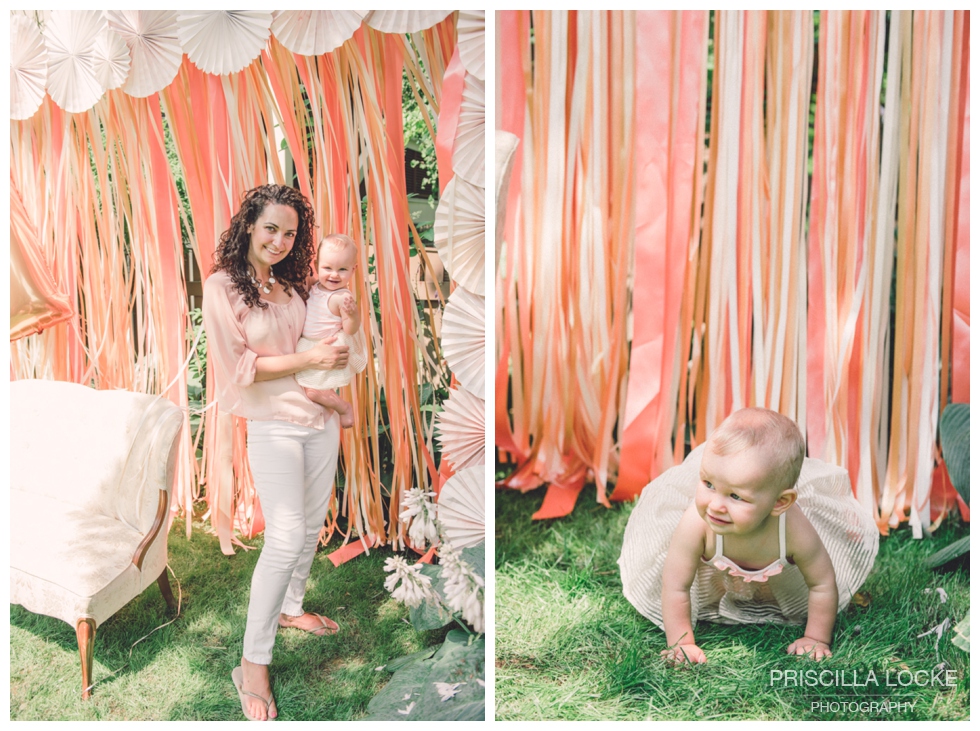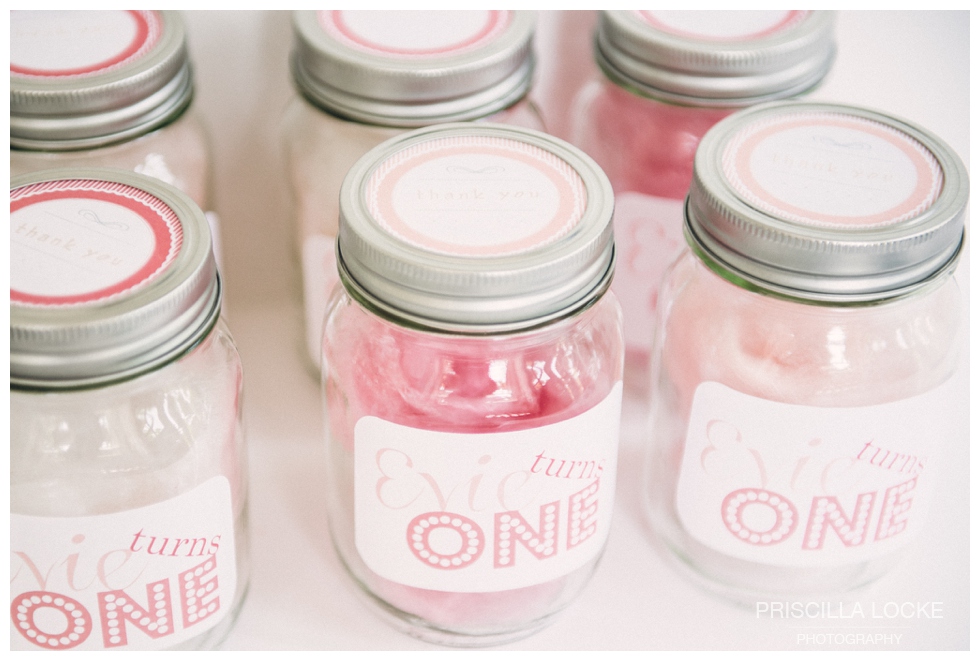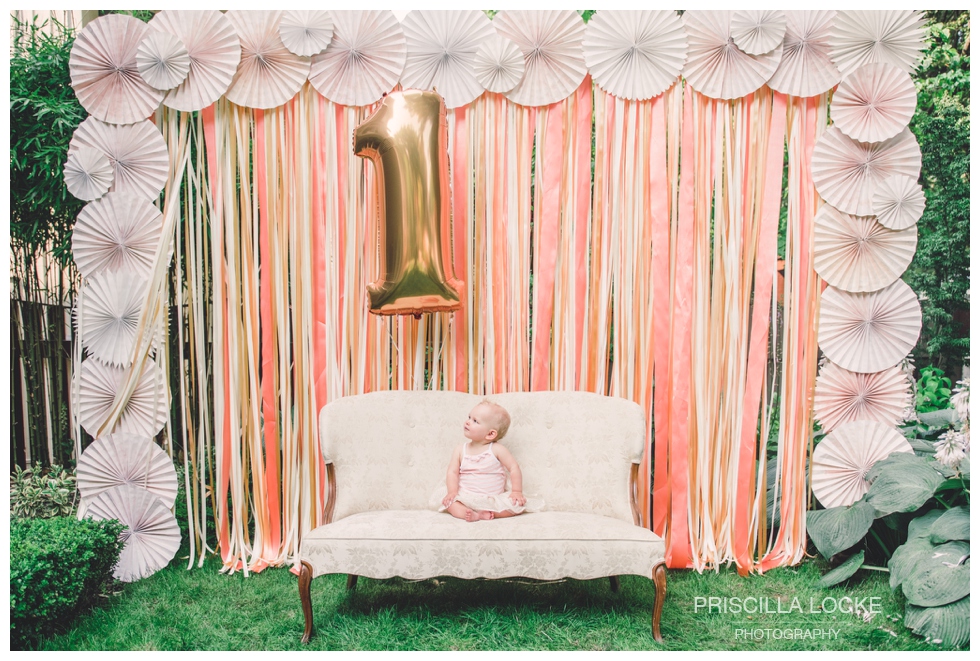 It happened.  Evie turned one.  This past year has been amazing!  I'd been thinking about her first birthday for a loooong time before the actual day.  I started ordering things months in advance.  I just couldn't help myself!  I'm so excited about how everything turned out so I'm sharing all the details of the big day!  Everything from custom sugar cookies to the ombre cake and  hand-spun organic cotton candy from Petite Puf!
If you know me, then you know I don't like sweets.  Like, yucky.  I especially don't like eating birthday cake.  There's obviously something wrong with my tastebuds but that's the way I was made. I couldn't deny Everette birthday cake on her first birthday, so I called around to get some bakeries to make her cake.  I knew exactly what I wanted.  A naked cake.  You know, the kind that has exposed sides and isn't fully iced?  Sigh, but the bakery  I wanted to make it was booked solid so I had to make it myself!  Gasp.  I'm a total rookie when it comes to baking cakes.  This one time, I needed to make cupcakes and I went to the grocery store to buy cupcake mix but I could only find cake mix…I was like, "Where is the cupcake mix?" (For those of you with savoury tastebuds like me, you just buy cake mix and put it into muffin tins).  Needless to say, baking my own cake was well beyond my comfort zone.  So I made 3 practice cakes leading up to the party and voila!   I officially made my first birthday cake.  And, just like her mama, Evie hated it.  Like…hated it.  She refused to even touch it.  The only way we could get her to try it was if we put blueberries in it.  Sigh.  Like mother like daughter.  Everyone said the cake was delish though!  I used this strawberry buttercream recipe for the icing.
The ombre cake that's pictured…well, that was bought.  I'm not a magician!
The photo collage of her first year in the shape of the number one was a big hit with the guests!  I also had all of her monthly photos lined up on the mantel.  Love seeing how she changed month to month.
There were a few birthday details that were real labours of love.  That ribbon backdrop?  It's over a kilometre and a half (1500metres!) of ribbon.  It took my mom and I hours of measuring, cutting and taping to make it.  I loved it.  And now I don't know what to do with it.
Also, that pinwheel backdrop?  Hours of scoring, folding, hot gluing…and it's still up on the wall in our kitchen.
Here are all the vendor details.
Ombre Cake – Cupcakes
White pedestal cake stand (naked cake) –  The Cross
Number 1 pinata – DIY
Birthday Girl Cake Topper – Cindy Confetti Sparkle
Hand Spun Organic Cotton Candy – Petite Puf
Sugar Cookies – The Whisk
Ribbon Curtain – DIY (purchased ribbon from Dressew)
Paper for pinwheels – Michaels
You May Also Like