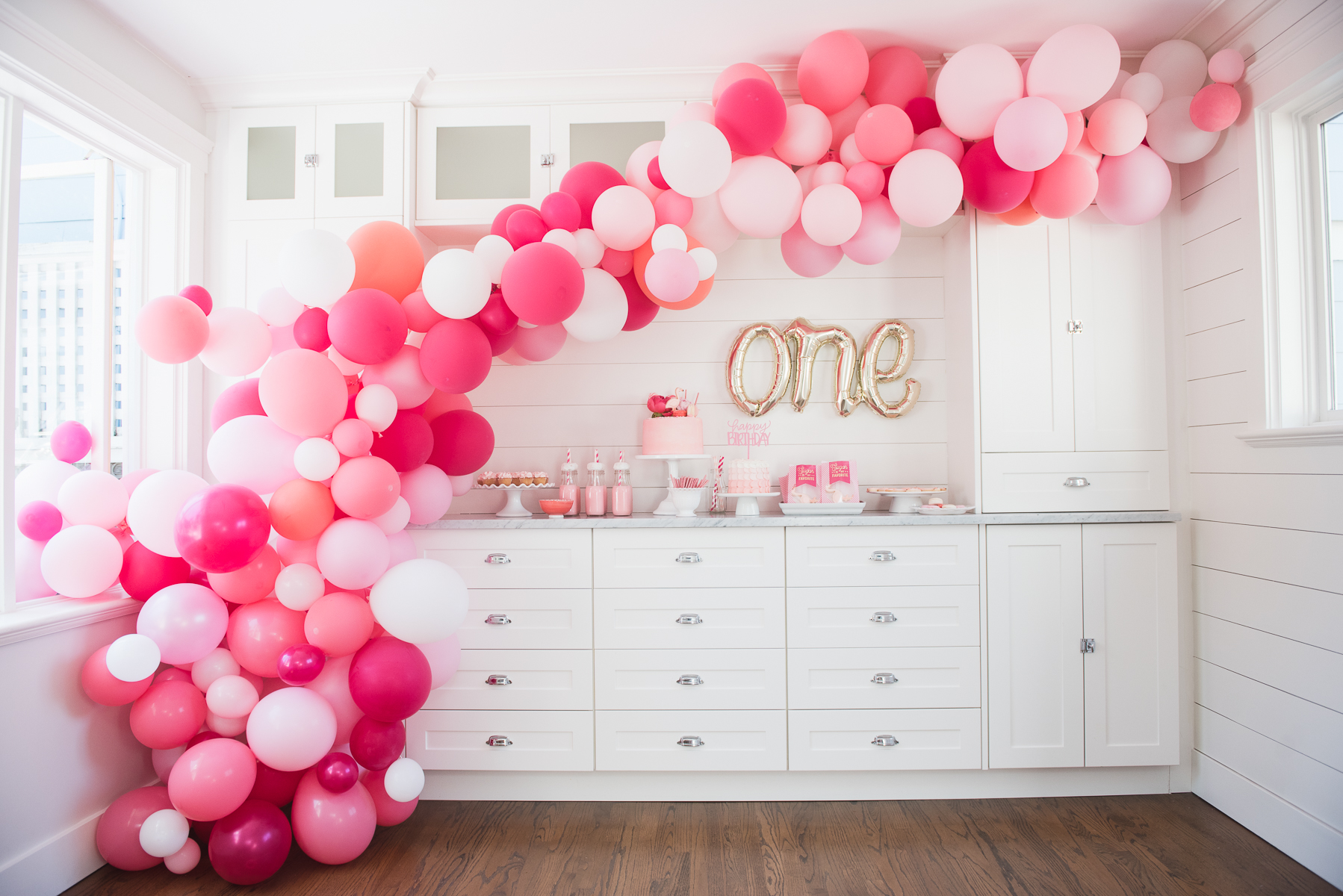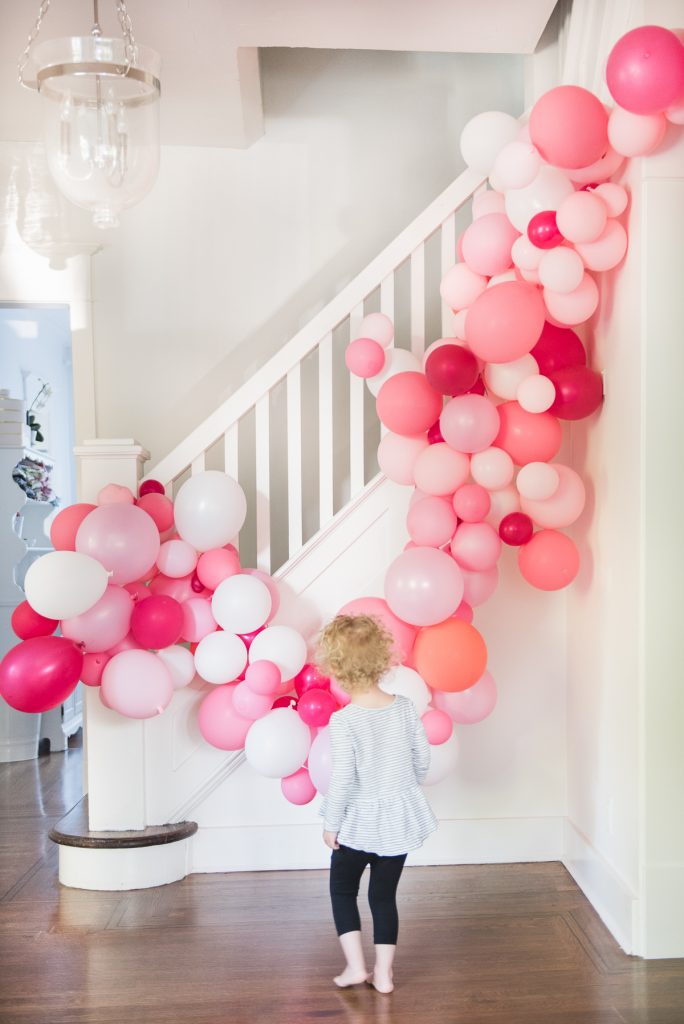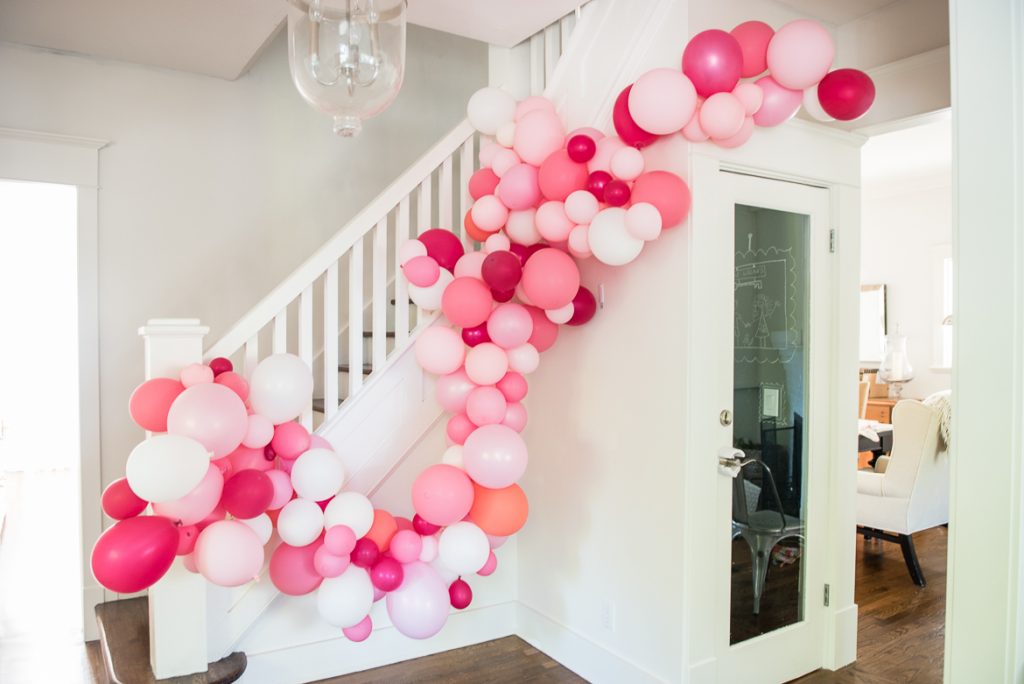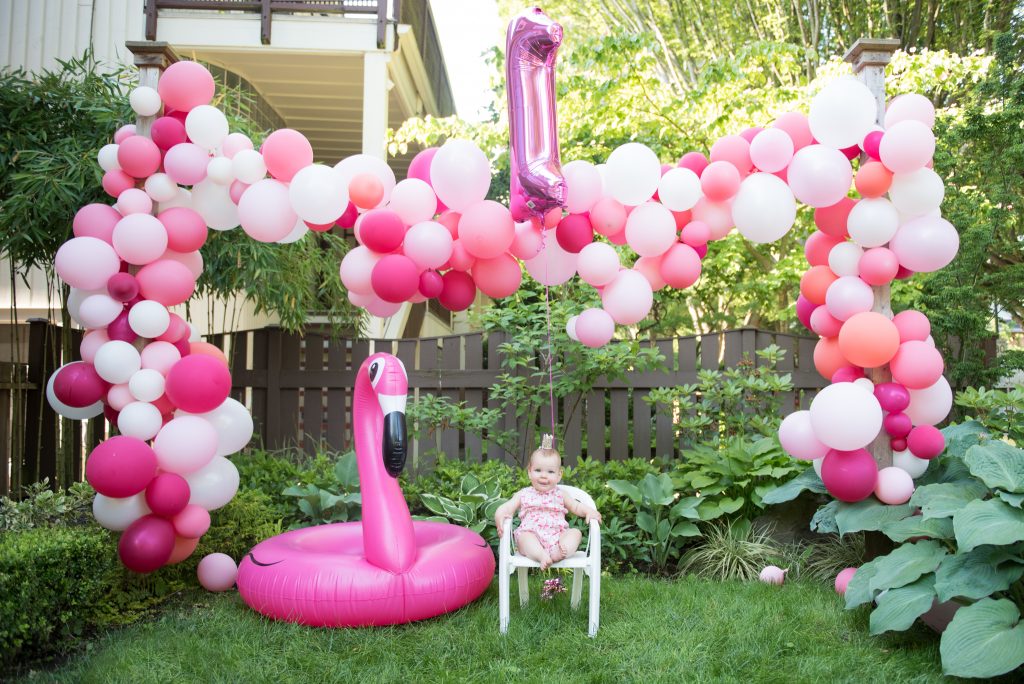 I've been obsessed with balloon arches ever since I saw the amazing one done by House Lars Built.  I mean, come on.  It's beyond beautiful.  The gold standard.  She's produced a great YouTube video showing her steps for her arches.  It's amazing and works great for large, unfinished spaces.  She uses chicken wire to form her arch shapes and that works great but I don't have a warehouse-type space.  I wanted to put it up against my built-in cabinets in my kitchen.  Chicken wire is kinda sharp, and I could see it scratching and leaving lasting marks on my cabinetry.  I also didn't have a great way to attach it.  I couldn't exactly just nailed it into my walls.  So, the chicken wire option was a no-go!  I began researching other options for balloon arches and there wasn't a lot out there. So, I took pictures along the way and have some great tips for you. Here you go!
Materials: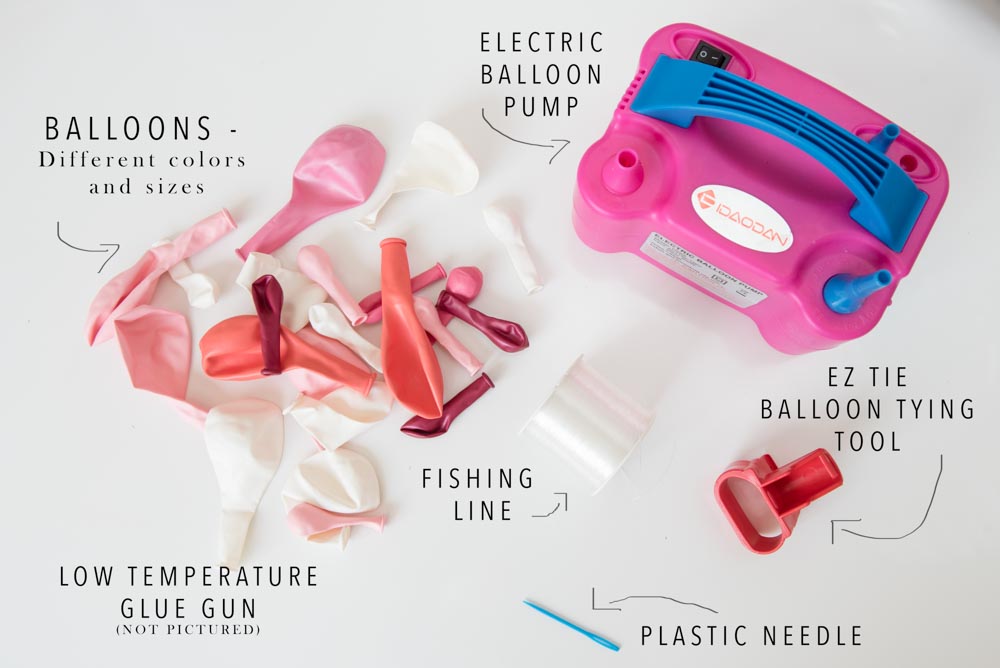 Electric Balloon Pump
 – Guys, this is a MUST HAVE.  Don't even think about doing this without an electric balloon pump.  For serious.  Other bloggers will try to tell you to use a hand pump like this one.  Don't listen to them. Lol. You'll be pumping up hundreds of balloons.  This is $25 well spent!
EZ Tie – Balloon Tying Tool
 – Another MUST HAVE. Trust me. This is the best invention.  Like, ever.  It allows you to tie balloons so quickly without hurting your fingers.  Once I got the hang of it, I was pumping and tying a balloon in seconds! You slip it on your fingers and wrap the balloon end around and through the space. You'll get the hang of it.   Buy it.  Don't even hesitate.  You can thank me later.
Balloons– the key is to buy balloons in different sizes! I used 5″ and 11″.   I didn't even know 5″ balloons existed until I started doing this project.  The mini balloons make all the texture in these arches.  You can choose whatever colors you want but consider getting a some balloon colors in both 5″ and 11″.
Fishing line – Any clear fishing line will do!
Plastic Sewing Needles
 – You'll use these to 'sew' the balloon tails together with the fishing line.
Hooks: You'll need to think of a way to attach your arch.  In this case, I was using the stair case but I also use these hooks in other spaces.
How To:
Step 1: Blow up and tie a lot of balloons.  Remember to make the balloons all different sizes.

Step 2: Sew balloons together through the ends of the balloons using a plastic needle and fishing line.

Step 3: Start making long balloon clusters.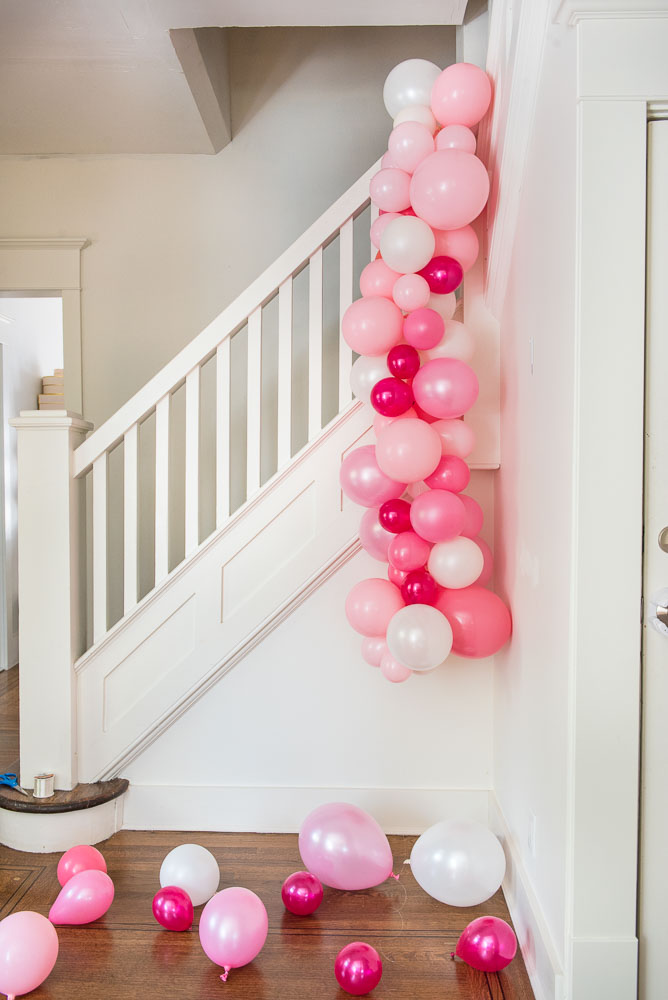 Step 4: Use a LOW Temperature glue gun to glue small balloon clusters to your arch. Low temperature glue guns can usually be found at the dollar store.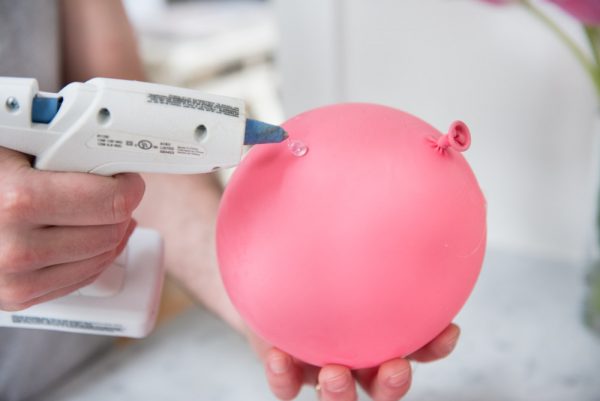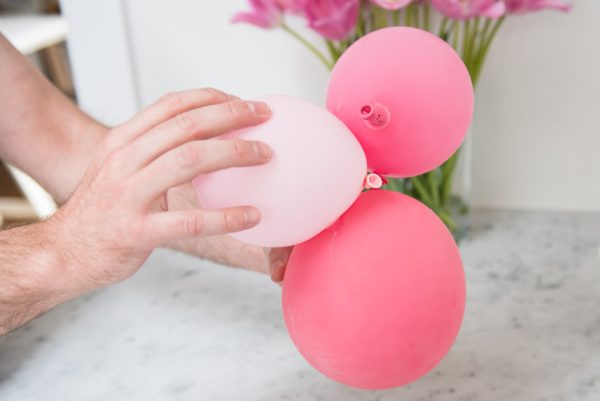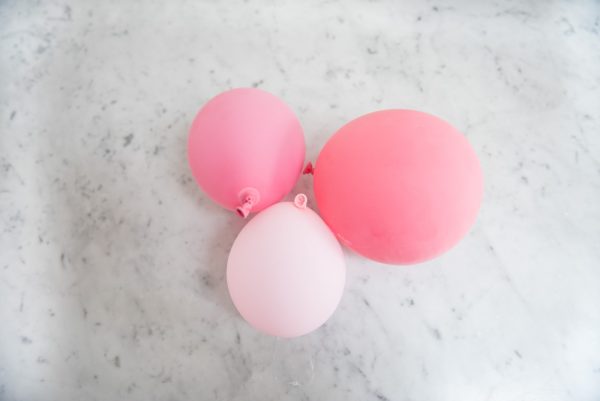 Step 5: Keep going! Fill in any gaps with hot glued balloons.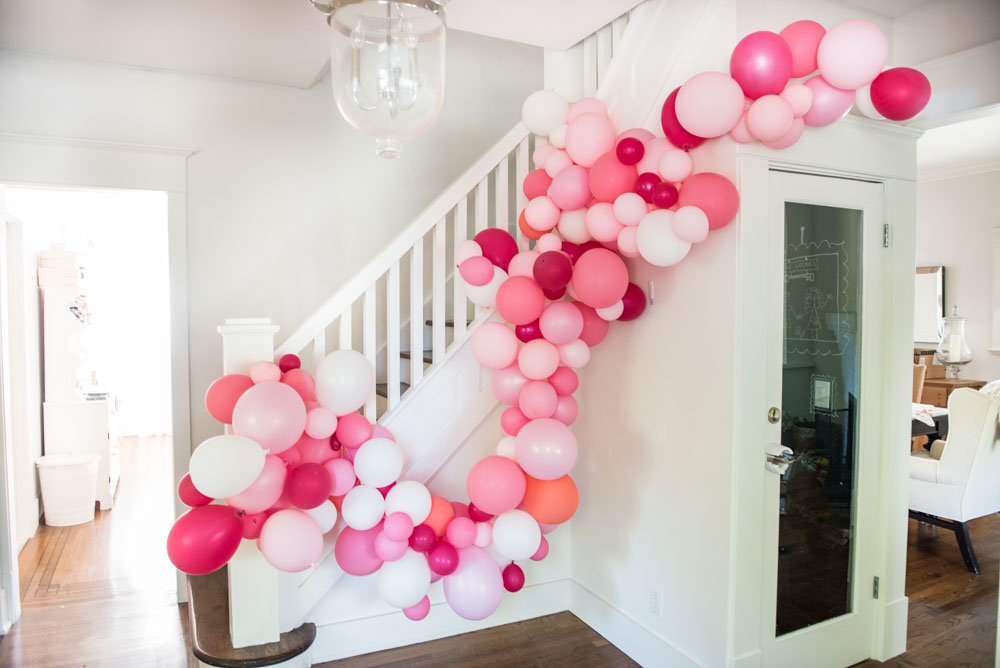 I made this balloon garland for my daughter's birthday party invitation so it needed to be more of a low swag for the picture but you can attach the fishing line to  3M hooks to make any shape you want.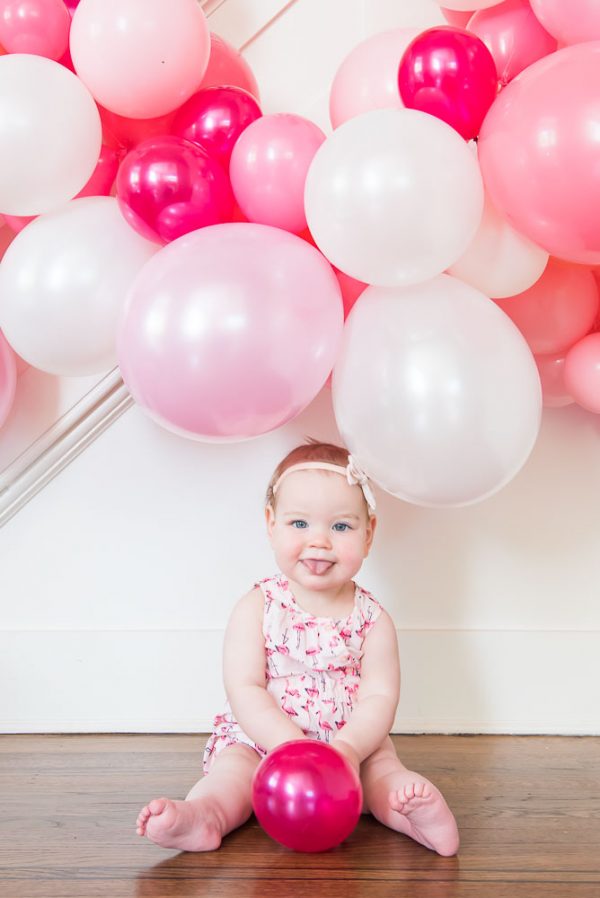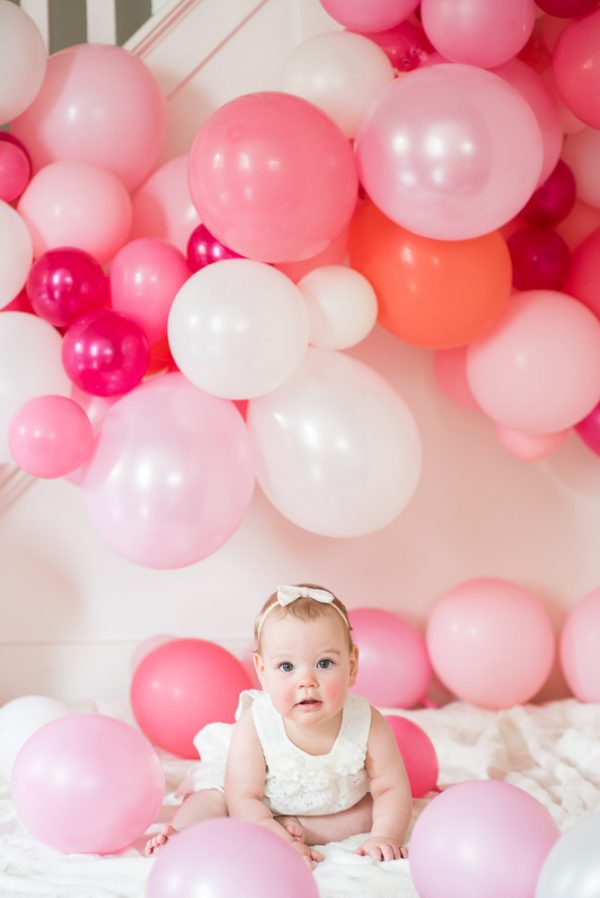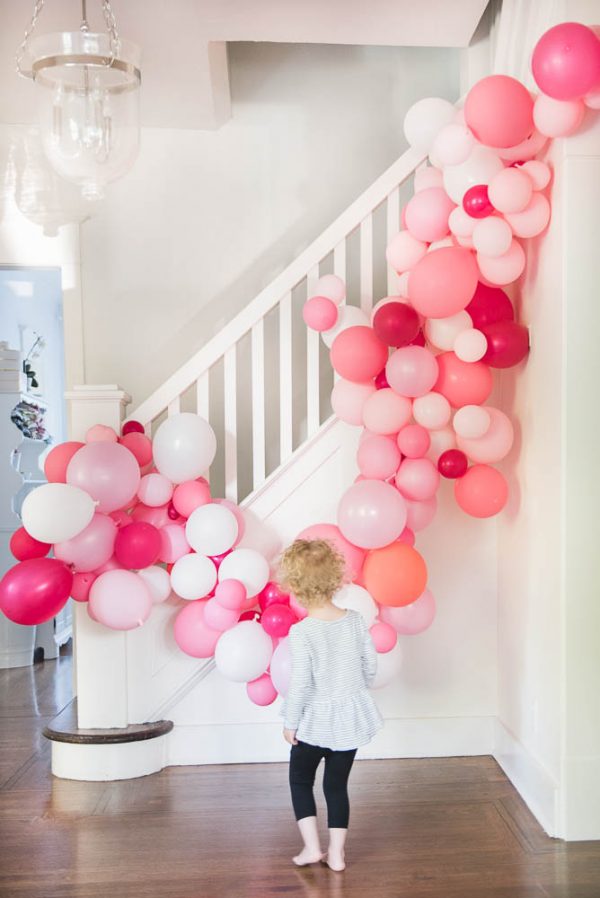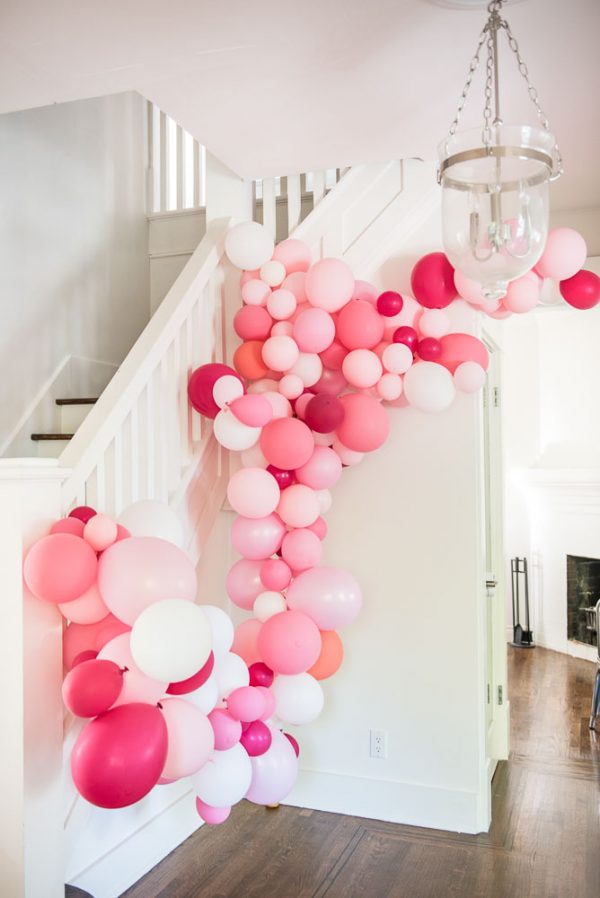 You May Also Like